ANNOUNCEMENTS
---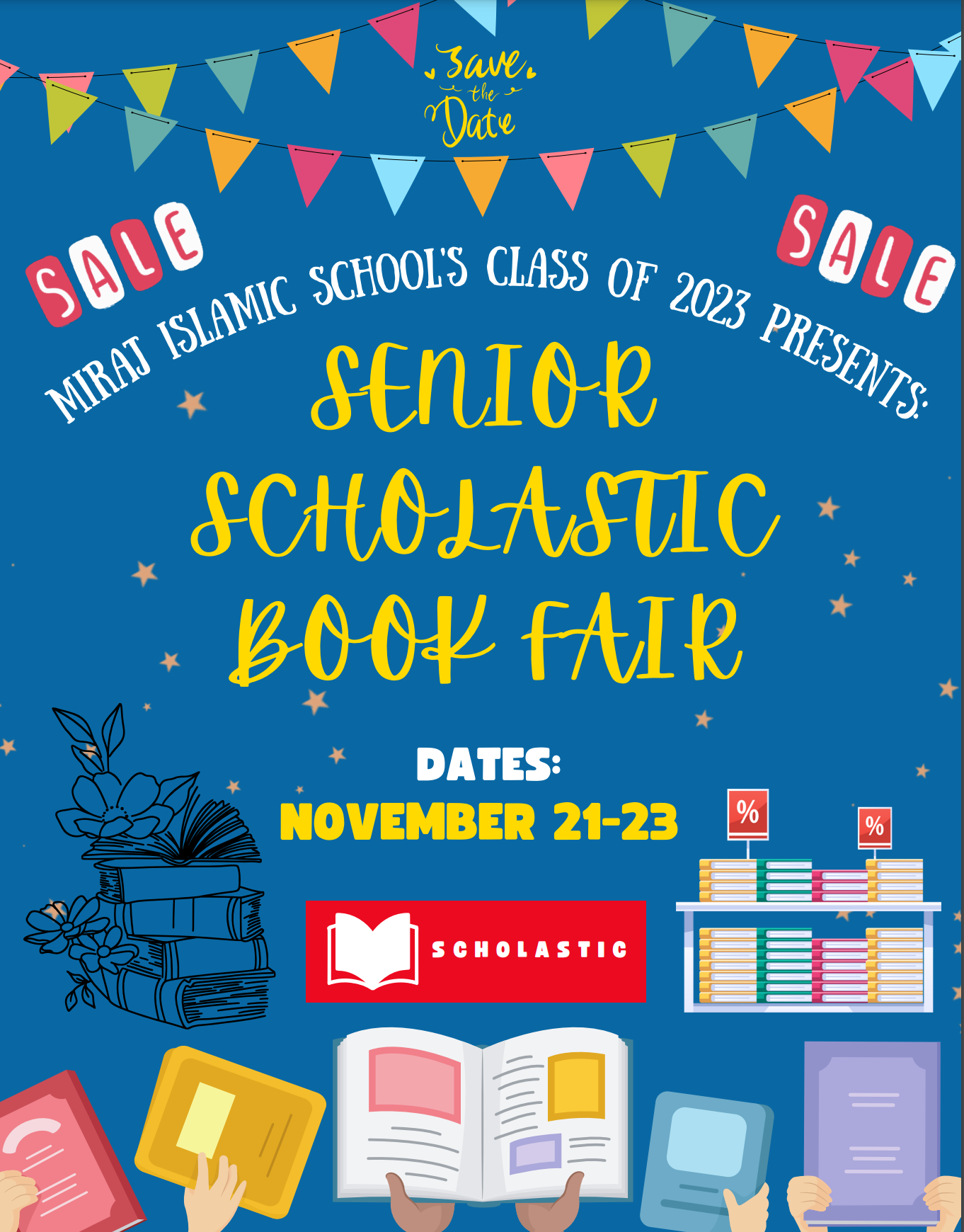 Book Fair
Scholastic Book Fair will be held at Miraj on November 21 - November 23. The book fair will be hosted by the Class of 2023! More details about the time for each grade will be e-mailed to parents.
Fri Oct 28 02:32 PM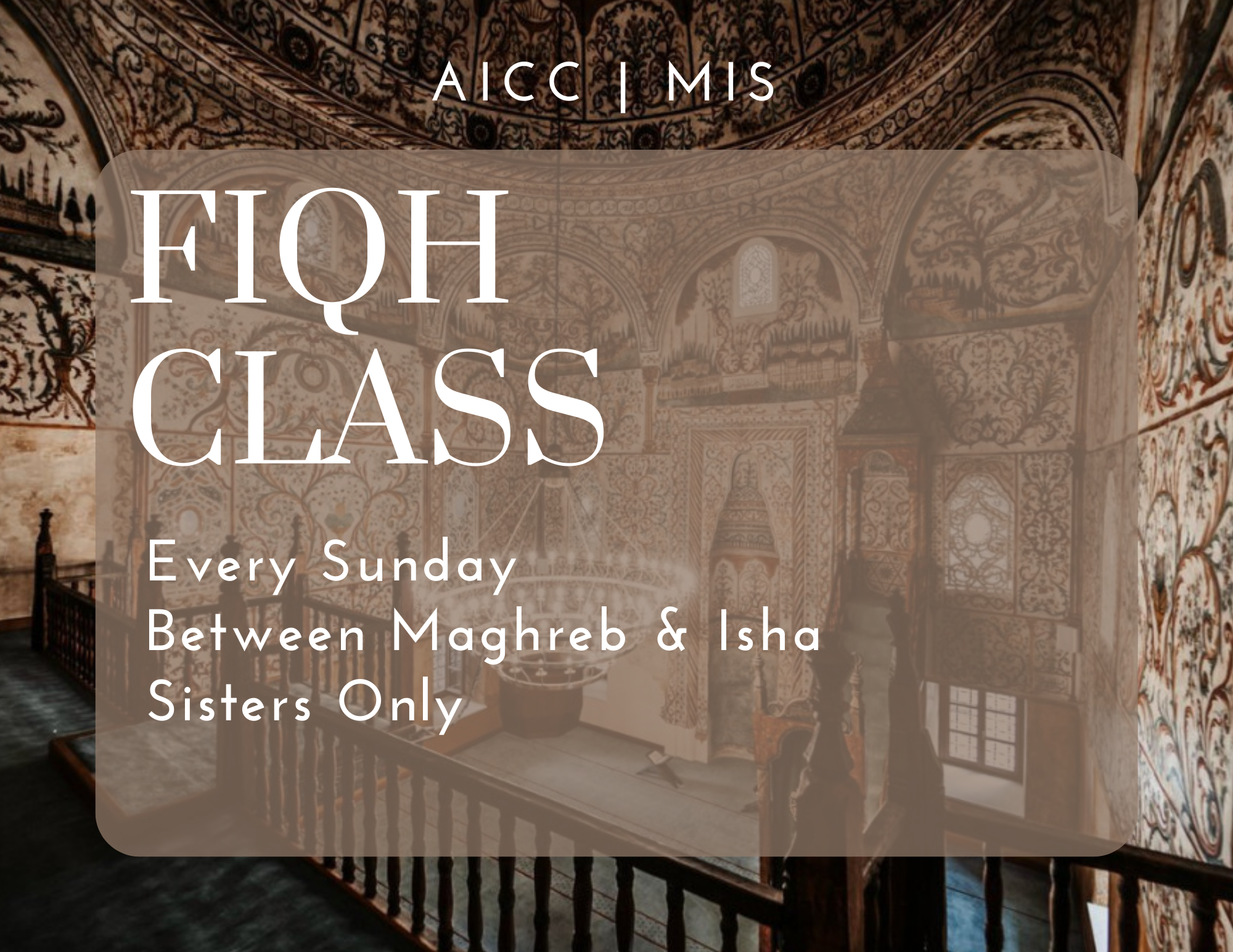 Fiqh Class
Fiqh Classes will be held Sunday evenings for sisters only, come join us!
Wed Oct 26 09:26 AM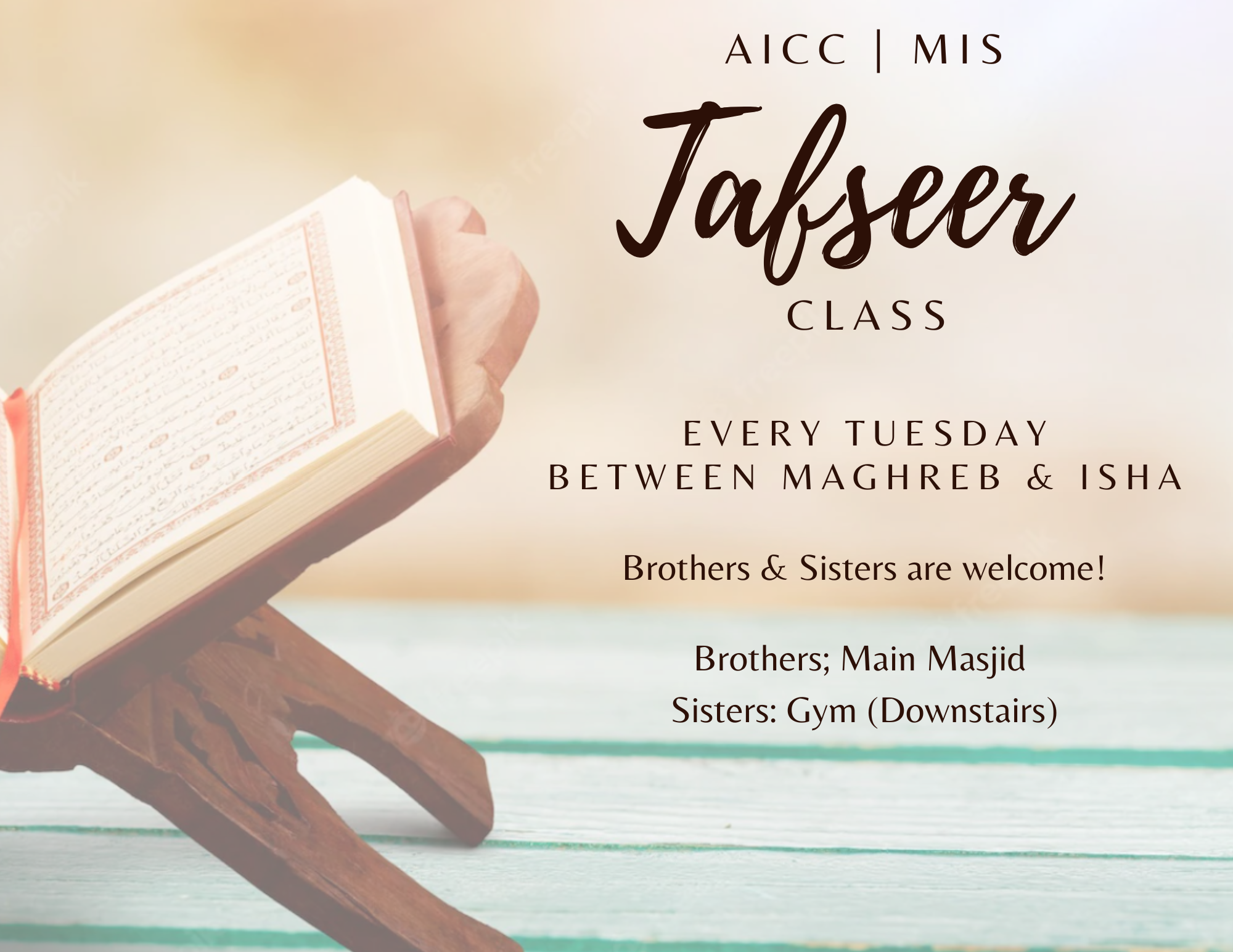 Tafseer Class
Tafseer classes have begun at AICC | MIS! Come join us every Tuesday!
Wed Oct 26 09:23 AM